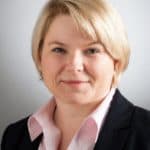 Magdalena Kurpierz
CEO & FOUNDER
As a member of the board of directors she is responsible for the financial activities and the strategic long and short term direction of the company.
She holds a diploma in business economics. Prior to founding KVALITO, she has managed strategic, multi-national projects in the pharmaceutical industry, spanning for more than 100 countries, with an investment in excess of millions of dollars. Within these projects, she had responsibility for Quality, Risk, and Compliance across the regulated environment, including 21CFR Part 11 and Annex 11 compliance, and audit readiness.
In addition to her professional experience as lecturer and coach, she has in-depth knowledge of, inter alia, validation principles, software development best practices, and quality management systems used in an FDA/EMA regulated environment.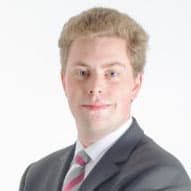 Florian Schnettelker
Florian Schnettelker holds a Bachelor of Science in Business Informatics. He studied Business Informatics at the Cooperative State University of Baden-Wurttemberg. Prior to joining KVALITO in 2014, he worked as Drug Safety IT-Specialist for a large Swiss based pharmaceutical company. He has worked on various business-critical and international projects in the GxP and non-GxP Environment. He is familiar with using Lean Management in a GxP Environment and the overlaps between GxP, IT-Security and Data Privacy. He is a Member of the ISACA German Chapter GxP-Group and works on different projects to align the IT-World with the GxP-World e.g.: GAMP5 and COBIT 5 mapping. Certified Cyber Security Practitioner.
Mark Kavanagh
Mark Kavanagh is a graduate in Electronics from the Dublin Institute of Technology. He received his Engineering Management MSc from Brunel University, London and worked for two decades with a multinational pharmaceutical company, working in Engineering and IT roles in Dublin and Paris, before moving to a Global Director role to transform the business IT Services. He joined KVALITO
Ireland Ltd. in 2015 as a Life Science Consultant before taking the position as Ireland Director. As a Life Science Consultant and Director of KVALITO Ireland Ltd., Mark is focusing on growing the business in Ireland and developing the local capabilities to offer our life science clients the services they need to meet their business goals.
Elizabeth Brown
Elizabeth Brown is a graduate from Shannon College of Hotel Management and has a wealth of experience in sales in the hospitality, and other industries both in Europe and internationally. She has lectured in Sales, marketing and business practices and has successfully run outbound and field sales teams.
Elizabeth joined KVALITO Ireland Ltd in 2017 and is working to grow the business both in Ireland and globally. She works with clients to understand their specific requirements to ensure KVALITO provides the best resources to allow the client to achieve their goals.
Kristina Halbleib
Kristina Halbleib holds a diploma in biochemistry from Goethe-University, Frankfurt. Prior to working for KVALITO, she has worked as a researcher at Goethe-University where her multidisciplinary work has led to the publication of three first author publications. During this time, she performed extended training in leadership, project management in biotech industries, regulatory affairs management and quality management.
As a Life Science Consultant, she helps clients in the pharmaceutical industry to comply with industry standards, focusing on Computerized System Validation (CSV). Within her projects and workshops, Kristina has had responsibility for compliance across the regulated environment, including Annex 11, (EU) 2016 / 161 and 2011 / 62 / EU, CFR 21 Part 11, 210, 211, 820. She has in-depth knowledge of quality management according to DIN EN ISO 9001, regulatory affairs management and eCTD submissions, preparation and review of documents for CSV
Lara Bartlett
Lara Bartlett holds a degree in Law and Anthropology from the University of Keele, in the U.K. and has gained strong experience in private practice in London's magic circle firms, U.S. firms in London and Geneva, as well as in the pharmaceutical and agricultural industries in Basel. Lara has worked in commercial contracts, trademark protection, software copyright/anti-piracy, corporate and regulatory fields to support the legal function. Lara supports KVALITO employees with employment contracts Social security, migration and related issues, and reviews/drafts SOPS and company manuals.