SMART WAY OF BUSINESS
Applied Technology Innovation, Life Science and Healthcare, Transformation, Quality & Compliance Consulting
Learn More
Get Started
Don't Settle For Less
Our Services
Audit and assessmenT
Computerized System Validation (CSV) and Good Manufacturing Practices (GMP) audits conducted by experts to assess your tools and products.
TRANSFORMATION AND CHANGE MANAGEMENT
Changes to corporate strategy, implementation of new technologies, setting up communication protocols, effective risk management, documentation and more.
 We don't just tell you what to do, we help you get there.
SMART QUALITY & COMPLIANCE
We build global and local regulatory requirements and industry standards into business processes to build trust with regulators. Low operations impact, high quality outcome.
Market innovations and regulation changes are major drivers for improvement in the life science and healthcare industries. Our consultants will adapt your business and digital strategy to keep you ahead of the pack at all times.
Business Excellence and improvements
Our holistic service approach identifies business needs, determines solutions to your business problems and implements governance frameworks and quality checks for guaranteed compliance.
With decades of experience in Life Science and Healthcare Fortune 500 companies, we offer consultants and even interim management to help create a culture of excellence from within.
Our Commitment
KVALITO has been a member of the UN Global Compact since 2016 and we commit to uphold quality and compliance industry standards to the highest degree
Stay updated
From our blog
Even in the current situation, KVALITO Consulting Group is actively contributing to the economy, continuing to turn and to be able to respond flexibly to customer needs at any time. We are...
read more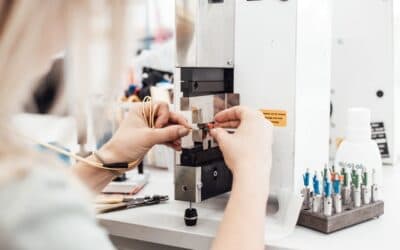 Over 60% of the global population is located in the APAC region, which is emerging as a considerable commercial opportunity for biopharma, pharmaceutical, medical device, and healthcare companies. With ongoing reform to healthcare systems in progress, the outlook for...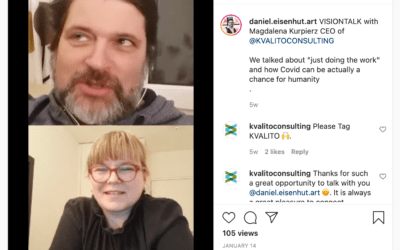 VISIONTALK with Magdalena Kurpierz CEO of @KVALITOCONSULTING We talked about "just doing the work" and how Covid can be actually a chance for humanity Interview here https://www.instagram.com/tv/CKCfTK8H6Ya/?igshid=bwakbglq7uwc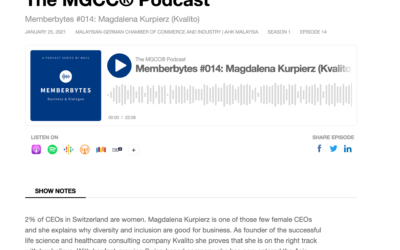 2% of CEOs in Switzerland are women. Magdalena Kurpierz is one of those few female CEOs and she explains why diversity and inclusion are good for business. As founder of the successful life science and healthcare consulting company Kvalito she proves that she is on...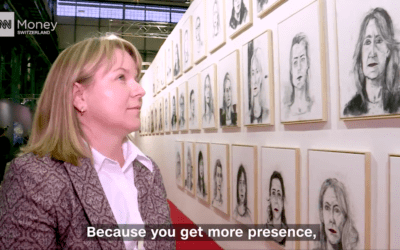 We are proud to announce that our CEO Magdalena Kurpierz has been interviewed by CNNMoney. Full interview herehttps://lnkd.in/gcPjt6n