"It is health that is real wealth and not pieces of gold and silver." Mahatma Gandhi
Imagine you have a bacterial infection and require therapy using antibiotics. Instead of obtaining the antibiotics and dosage you require, you receive substandard or falsified medicine, which for various reasons does not ease your infection or has previously non-described side effects on your health.
While you might feel like this is a cautionary tale to raise your awareness of the fact that falsified medicines exist, this is a real-life problem that has become more and more likely to occur – even in industrialized countries – over the last decade.
Increasing with time and technology, a great variety of these unauthorized, fake medicines, known as falsified medicines, have been discovered to be passed off as real, leading to a major threat for public health. These medicines have neither been evaluated for their quality (regarding dosage, active ingredients and purity), nor were they produced in a regulated environment to provide patient safety. Protecting patients from falsified medicine threats has been proven to be one of the major challenges of the 21st century and gave reason for the EU to tackle this problem by implementing the falsified medicines directive 2011/62/EU and the subsequent Commission Delegated Regulation (EU) 2016/161.
The regulation defines detailed requirements on the characteristics of safety features on medicines to prove medicine authenticity. Applying as of 9th of February 2019, this leads to the introduction of vigorous rules to improve the protection of public health with new measures to ensure that medicines are safe.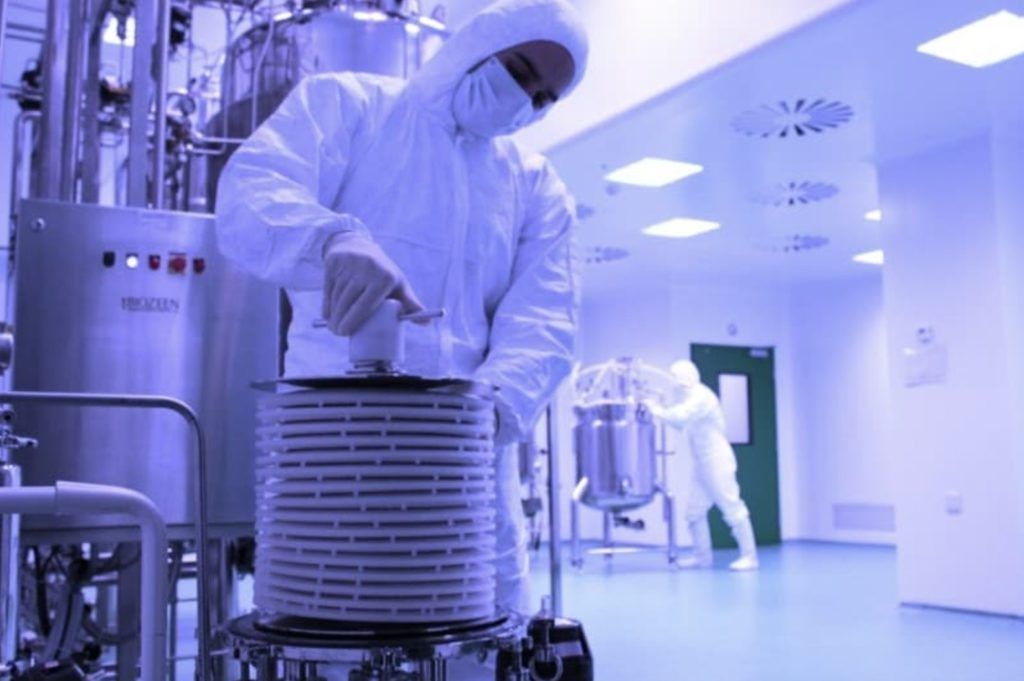 Why is there a market for falsified medicines?
There are several reasons why a market for falsified medicines has emerged. Among them the high demand and erratic supply for drugs. As drug shortages occur, they do not only drive up the price of medicines, but also push consumers into unregulated markets as they may not be aware of the problem. Moreover, the criminals, who force falsified medicines into the market run a lucrative business making and trafficking fake medicines.
How will medicine authentication be achieved?
The falsified medicines directive presents two main requirements which involve serialization, compliance reporting and verification. These two safety features will have to be placed on the packaging of human medicines:
A unique, 2-dimensional barcode, containing the product code, a serial number (unique identifier), the national reimbursement number (if requested by Member States), the batch number and the expiry date. The verification of the authenticity of this unique identifier aims at ensuring that the medical product originates from the legitimate manufacturer.
An anti-tampering device to ensure product integrity. The verification of this anti-tempering device shows whether the packaging has been opened or altered since it left the manufacturer, thereby ensuring that the content of the packaging is authentic.
To prevent falsified medicines from entering the legal supply chain, an end-to-end system for verification of all medical products bearing these safety features will be implemented. The integrity of safety features will be verified at the time the medical product is supplied to public by comparison with trusted information of the legitimate unique identifiers uploaded in a secure repositories system by verified users.
Will all kinds of medicines be affected by this directive?
No, not all medicines will be affected by this directive. Mostly, medical products which require a prescription and those, which are known targets of fraud will be affected. The annex of the directive gives a list of medicinal products or product categories subject to prescription that do not require the safety features, as well as a list of medical products not subject to prescription that require the safety features.
If you are interested in finding out more about the falsified medicines directive and its implementation by 9th February 2019, feel free to contact KVALITO Consulting Group.
Author: Dr. Kristina Puth