What is Vigilance?
It is a system for the notification and evaluation of incidents and Field Safety Corrective Actions (FSCA) involving Medical Devices. (MEDDEV 2.12-1, rev.8)

What steps shall the manufacturer follow to report an incident?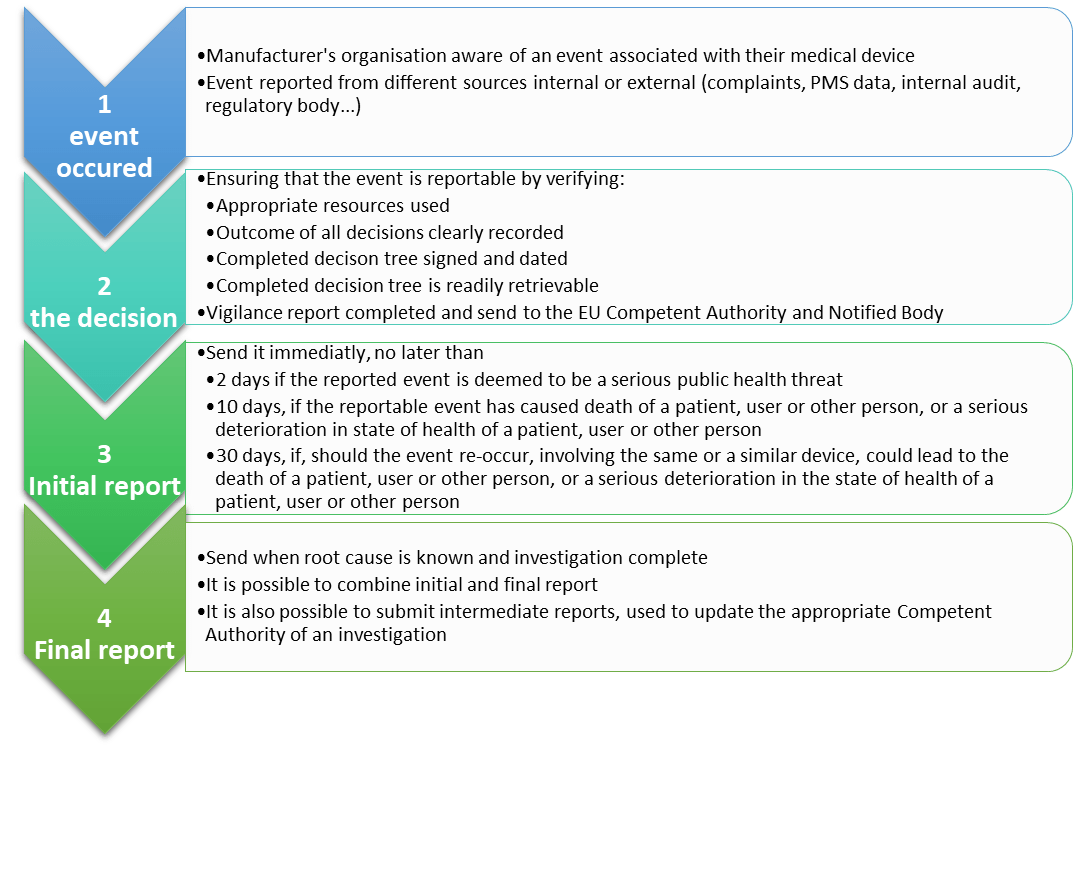 Technical documentation needed for Conformity Assessment
Before being launched on the EU market, Medical Devices must be approved by a conformity assessment procedure in order to get the CE mark. Conformity Assessment is mainly based on documents, one of these documents is the technical documentation. It is used to demonstrate compliance with regulatory requirements.
Access to the US market also requires detailed documentation.
Here is a comparison between the documentation needed for EU and US market: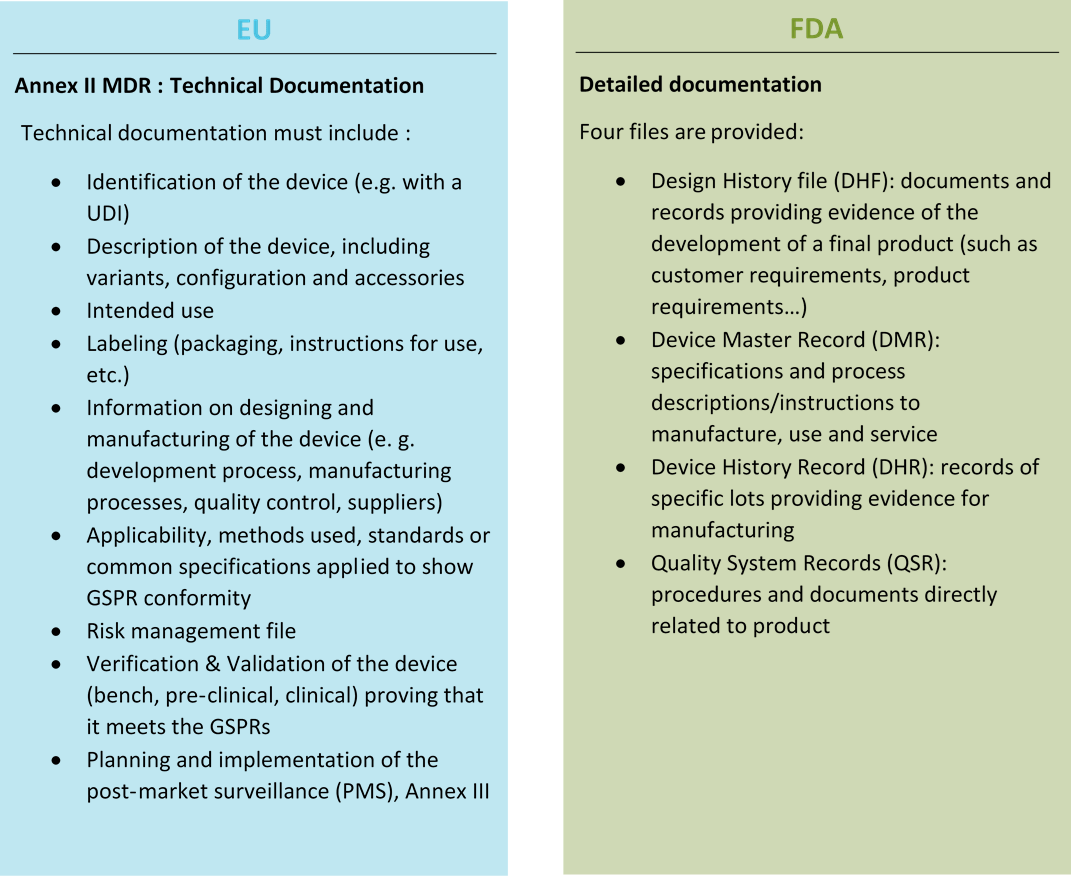 Author: Alix Auter, Life-Science Consultant KVALITO
KVALITO is a strategic partner and global quality and compliance services and network for regulated industries.
To learn more about our services, visit us on www.kvalito.ch. If you would like to benefit from KVALITO's expert services, please send us an email at contact@kvalito.ch. Are you looking for an exciting and challenging position as a consultant? Feel free to send your complete application to recruiting@kvalito.ch.