"A goal without a method is nonsense."
— W. Edwards Deming
What is CDRH Validation?
In the USA, the FDA's Centre for Devices and Radiological Health (CDRH) is responsible for regulating firms who manufacture, repackage, re-label, and/or import medical devices sold in the United States. THE CDRH also defines a validation approach for process and software for medical devices and radio-emitting products. There are 3 classifications of medical devices:
Class I General Controls (with or without exceptions)
Class II General Controls and Special Controls (with or without exceptions)
Class III General Controls and Premarket Approval
This classification implies a risk approach. It is based on the level of control necessary to ensure the safety and effectiveness of the product. Devices are divided into 1700 different generic types, grouped into 16 medical specialties. A regulatory class is assigned to each generic type of devices depending on the risk. Hence, the controls are different:
General Controls apply to all three classes and the only one applying to class I devices.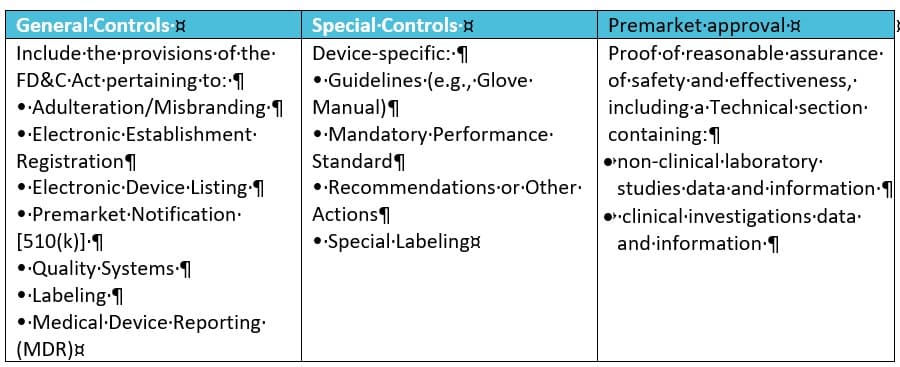 What is CSV?
Computerized System Validation (CSV) is the documented process of assuring that a computerized system does exactly what it is designed to do in a consistent and reproducible manner. Computerized System Validation can apply to software and processes for pharmaceutical drug production and medical device software and it is often executed by following the V-Model. Each development has its own testing phase.
---
Comparison between CDRH Validation and CSV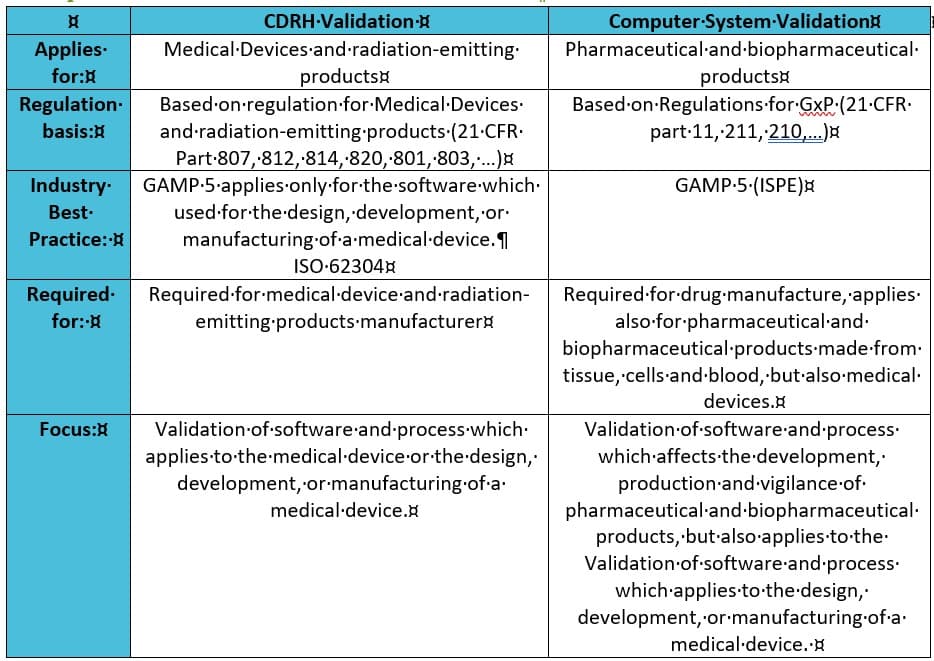 CDRH Validation can be described as a variation of CSV, whilst the latter is actually a part of CDRH Validation.
Authors: Alix Auter Life Science Consultant KVALITO and Marco Polisena, Life Science Consultant KVALITO
KVALITO is a strategic partner and global quality and compliance services and network for regulated industries.
If you would like to benefit from KVALITO's expert services, feel free to send us an email to contact@kvalito.ch. Are you looking for an exciting and challenging position as a consultant? Send your complete application to recruiting@kvalito.ch.