Transformation- Cell & Gene Therapy Platform Operations & Compliance
Design, development and implementation of complex orchestration platforms enabling (personalized) Cell & Gene Therapies (CGT) and maintenance of compliance through operational services, change and deviation management.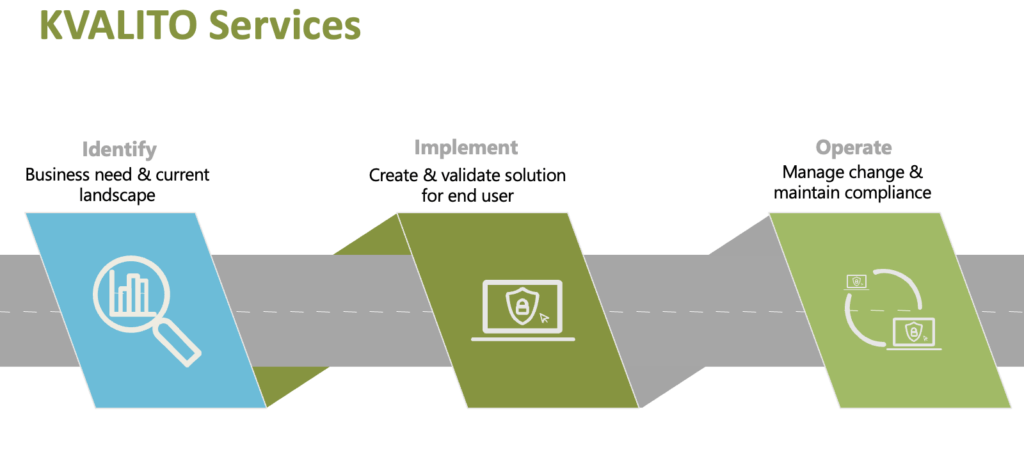 Challenge 
Orchestration platforms enabling (personalized) Cell & Gene Therapies are highly complex, as integrated computer systems enable a Therapy by maintaining the Chain of Identity of the product throughout the End-to-End Supply Chain.
The supply chain processes to support personalized CGT are very complex and differ dramatically from those of standard pharmaceutical products and the regular channels through which these products are distributed. For CGT products, depending on the nature of the product itself, its logistic and storage requirements, as well as required turnaround times to patients, bring unprecedented challenges to those in charge of designing, implementing and operating CGT orchestration platforms.
These orchestration platforms are used by a great variety of external (nurses, doctors and pharmacists at hospitals) and internal (supply chain professionals, customer service, personnel at manufacturing plant, etc.), all of which carry out different activities in the system and have diverging needs and expectations. Creating one integrated system that enables all of these functions is very challenging. User requirements for these functions can vary significantly given the different tasks carried out by the respective functions. Hence, the creation of one product that takes into consideration all user requirements from the various functions is very challenging and requires a lot of due diligence, as the implementation of constantly changing business requirements and a great user experience do not always go hand-in-hand, which results in a balancing act.
As various functions use these CGT orchestration platforms in different locations, platform integration with existing IT-Infrastructure is a challenging aspect of the design and implementation. Integration with internal systems used by the client e.g. Manufacturing Enterprise Systems (MES), Customer Relationship Management (CRM) systems, Enterprise Resource Planning (ERP), as well as external systems owned by logistics providers, need to be considered and managed to customers expectations.
Requesting, managing and performing changes to these highly complex and highly integrated systems is a very challenging undertaking, as it involves a large group of stakeholders and requires a good granular understanding of the processes the CGT orchestration platform enables, as well as subject matter expertise in change and deviation management. Operational support requires substantial knowledge of the IT technology (SAP, Salesforce.com) and an in-depth understanding of the respective platform and the processes it supports. This comprehensive know-how is required to identify the origin of issues and deviations that occur and dissolve them for the customer.
What KVALITO did
Provided consultants responsible to build and lead teams / work streams as part of the organizational governance driving the platform design and implementation
Design of business processes and data flows, use cases and definition of user requirements
Creating traceability of requirements, processes, as well as their documentation and training materials, to enable effective and efficient change management by utilizing TIBCO NIMBUS
Execution of risk and data integrity assessments
Creation of training material
Project planning and management of platform releases
Leading and enabling changes to the CGT orchestration platform by managing change requests throughout the entire lifecycle, incl. stakeholder alignment and approval in change board
Leading deviation management activities, incl. ownership and investigation of deviations and quality events, and definition of corrective and preventive actions
Admin function to support operational activities and solve urgent issues for the end-user
Business relationship management
People, Processes and Tools
People / Roles
Business Process Excellence
Governance & Organizational Change Management Lead
Change Control Excellence
Deviation Management Excellence
Master Data Manager
System Admin
Change Management Lead
Change and Communications Manager
Enablement Lead
IT Project Manager
QA/eCompliance / Validation Subject Matter Expert / CSV QA
(Project)Quality Manager
Tools and Technologies
Salesforce.com
SAP ECC
SAP S4/HANA
Dell Boomi
Airtable
Vineti
TIBCO NIMBUS
JIRA
HPLM
Trackwise
Oracle
Confluence,
X-Ray
MS Azure,
HP ALM,
HP ServiceDesk,
HP Quality Center
SAP Solution Manager
Veeva Life Cycle Management
SAP BI
Tableau
IBM Watson
SNOW
Processes
End-to-End supply chain process
Operational support
Global change control process
Global deviation management process
Value Delivered
Enabling personalized medicines by implementing a Chain of Identity application (individualized medicines, treatments, products)​
Enabling product launches globally
Enabling Manufacturing site launches, incl. contract manufacturers (CMO)
Putting the patient in the centre of the solution (individualized medicines, treatments, products)
Trouble shooting on orders when issues occur in system admin function
Enabling efficient change management by creating traceability of processes, requirements and relevant documentation.
Improving Solution-Centered Approach (no onesize fits all)​
Increasing productivity by implementing system automations and redesigning processes
Leveraging knowledge and resources​
Saving time and costs through system automation
Increasing GxP compliance by owning change control and deviation management processes
Improving business experience by improving UX design
Clients / References
Novartis
Genentech / Roche